Jacob (Jake) & Ben Rodriguez are the twin sons of Sam & Erika Rodriquez. When the boys were two years old, Erika was diagnosed with Acute Myeloid Leukemia (AML). While she was being treated at the University of Minnesota hospital, several couples on the floor met. Katie, a longtime Team In Training participant, was there with her boyfriend who was being treated for lymphoma. After Erika passed away and Katie and her boyfriend parted ways, Katie introduced Sam to LLS.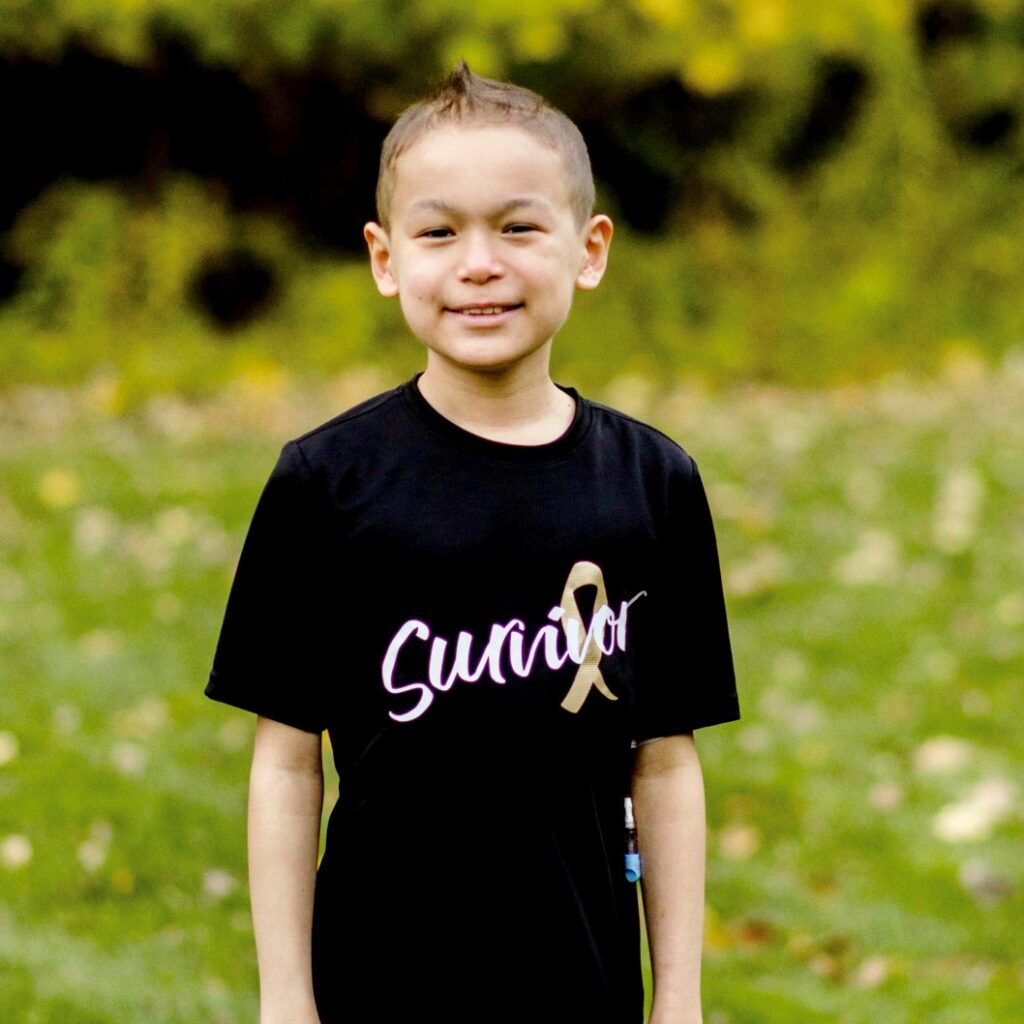 Fast forward, Sam & Katie got married. In Fall 2018, just a week after finishing their tackle football season, Jake was having trouble breathing. Sam stopped by urgent care and that's when a mass showed up on Jake's chest x-ray and he was admitted to Children's Hospital with T-cell Lymphoblastic Lymphoma. The first time Ben and Jake were apart overnight was when Jake had to stay in the hospital for treatment.
Now the Rodriguez family is fighting in honor of Jake and in memory of Erika.
You can follow Jake's story here: