From 2015 Woman of the Year candidate, Kiernan Smith:
On Oct. 24, 2011, my husband, Rob Smith, was diagnosed with Acute Myeloid Leukemia (AML). He had a bad case from the beginning. He was FLT3 positive and had poor cytogenetics. He received so many rounds of treatments I can not keep count. He battled for 11 months and following a bone marrow transplant, which was part of an experimental trial in Seattle, he died in September 2012, just four days after his 40th birthday.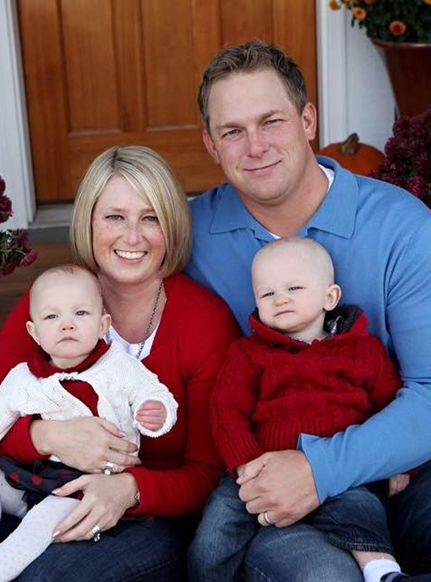 As I go forward in this life, a life I never imagined, I will always keep Rob's memory alive. I will show my kids that by helping others through research, we have the ability to save another family from the pain we have endured. No child should lose a parent before age 3 and look to the sky for the comfort of their dad. Rob is forever in our hearts.